Article Index
Early Intervention Program

current position
Early Intervention Program
The Early Intervention Program provides services to families and children with developmental delays and disabilities between the ages of birth to three. The developmental services focus on gross motor, fine motor, receptive and expressive communication, cognitive, adaptive, and/or social emotional skills based on the individual needs of each child and family. Additionally, we provide parent education and support. Services are provided in homes, day care centers, and our own center. Through structured play activities and daily living functions, families learn to understand and improve their child's overall development.
For more information about our Support, Training, & Education for Parents (STEPs), please download the attached brochure.
For additional information, please contact us:
Mona Lisa Adamo, RNC-NIC, Administrative Director
Early Intervention Program
DePaul Ambulatory Care Center
11 Getty Avenue, 2nd Fl
Paterson, NJ 07503
Phone: 973.754.4540
Fax: 973.754.4648
This e-mail address is being protected from spambots. You need JavaScript enabled to view it
About Us
About Us
St. Joseph's Children's Hospital's Early Intervention Program (EIP) recognizes that providing appropriate, individualized and comprehensive services to children with developmental delays and disabling conditions is an integral and essential part of the total care that these children and their parents require. We recognize that assisting children and their families to develop effective ways of adapting to their limitations as early as possible is essential.
We believe that St. Joseph's Regional Medical Center and St. Joseph's Children's Hospital's Mission, based on its core values of Dignity, Justice, Excellence, and Stewardship, is the foundation on which we build our program.
We believe that birth to three years is the best time to begin intervention services since these important first years form the foundation for all future learning. The staff is committed to meeting the individual developmental needs of children and their families, collaborating with other agencies to provide comprehensive services in an appropriate developmentally stimulating, natural environment. We will facilitate smooth transitions to preschool as the children near the age of three.
The families are recognized as the most important caregivers, providers, and teachers of their children and as the people who will provide lifelong support. Involving families in all parts of the EIP to enhance their vital role in maximizing their child's potential is essential.
The main goal of the EIP is to provide parents/caregivers with the information they need to help their child to reach his/her potential in all areas of development. This goal is accomplished through collaboration of all members of the EIP team, including the parents/caregivers.
Testimonials
Testimonials
"I would like to take this opportunity to thank you and your staff for all of your help! Your speedy attention and willingness to help has been so greatly appreciated. If all the people in the world would take a little time and work as hard as you do, with such dedication, the world would be a better place. Thank you so much. P will be attending school on October 22. Thanks for all your assistance. The communication sessions have made such a difference. God Bless. Sincerely, P's Mom"
"Thank you very much for a great year with G. You are a wonderful therapist. Thank you for all your hard work this year. Thanks also for all of the advice you gave us. We really appreciate everything. We will really miss you! Love, G's Mom, Dad, Sister & G"
"Thank you so very much for your hard work and support for S. His Dad and I really appreciate your support and instruction for us to work with him. S has improved so much over the past 10 months. Thank you again. Love, The X Family S's Dad, Mom, S, & Sister"
"You've all been so wonderful, it's hard to know how to begin to say thanks. Please know that your kindness will always be remembered. You have all been such a big help to J and I, and I can never thank you enough. J has made a dramatic improvement in all areas, it's hard to believe that this is the same child I brought to you 10 months ago! We will miss you! With Heartfelt Gratitude! Love, J's Mom, Dad and J"
"Thank you on behalf of the students of Mary Help of Christians Academy for the well-written presentation you gave us. You helped us get a better understanding of what Early Intervention was really about. You left the room by making a difference in the life of many young girls. Thanks to you, we have opened up our perspective to a profession which has a lot to offer. You put a lot effort into what you had prepared for us that day. Thank you for your hard work and God Bless You. Sincerely, H & Students of Mary Help of Christians Academy"
"On June 27 our two Professional Exchange Visitors from Thailand, Professor Vilaivan Yamali and Mrs. Kanitta Santikul returned home to their work at Thammasat University and Ramathaibode Hospital, Makidol University in Bankok. They have both spoken so highly of their visit here in terms of professional learning, cultural experience and hospitality. I want to thank you for your part in making this exchange project work. It is not easy, I know, to interrupt your usual routine to accommodate visitors, but you should know that your efforts were well-appreciated. If there is some way that I can return your courtesy, please let me know. Sincerely, Christopher A. Capuano, Director, School of Psychology Fairleigh Dickinson University"
Wish List
Wish List
The following new items are currently on our wish list:
Ring stacking toys
Shape sorters
Books for babies and toddlers
Disposable diapers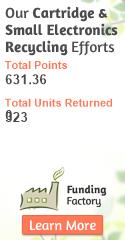 If you have old cell phones, please contact us!
Important Links
Important Links
Helpful Hands, Northeast Regional Early Intervention Collaborative
New Jersey Early Intervention System
St. Joseph's Children's Hospital's Center for Pediatric Feeding & Swallowing